Meet Our Dedicated Agents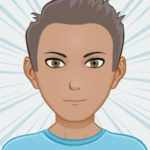 Don Carper
Head Honcho
(603) 672-5515
dcarper@davistowle.com
Don is the active partner/owner of Davis & Towle Walnut Hill. After starting the business with his father in 1987, the agency eventually became the family business they were shooting for; his mother, wife, and now the employees encompass his family philosophy.
An entrepreneur at heart, he began his business career owning a bike shop in Portsmouth, NH with his sister and close friend. In search of a new challenge, he then moved onto the insurance world where Don Carper Jr. had been for years as an executive for AIG owned companies. Sitting at the kitchen table armed with a phone book and the products of just one carrier, he began the grind to what has become one of his pride and joys in his life.
His others are his two boys, Donnie (24) and Bug (22) whom who enjoyed traveling with for their sports and continues to spend a lot of time with on the water, talking cars or on the beach, as they all begin adulting. Nevertheless, Don remains as connected to to the business as he was in the beginning. He is easy to reach 24/7 to address quote requests and attend to the needs of his clients.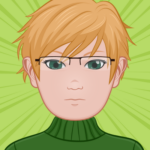 Annabell Hilton
(603) 261-2534
ahilton@davistowle.com
Annabell has over 15 years' experience helping businesses with their commercial insurance needs. Diversity is the key to her success. Her extensive business experience – in a variety of companies like GE & GM to small companies in diverse industries like high tech electronics, oil & gas, automotive, architecture, building trades, advertising & design – has prepared her to adapt quickly and bring a fresh perspective to problem solving for her insurance clients.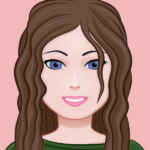 Claudine Manning
Personal Lines Guru
(603) 261-2539
Claudine grew up in Nashua, NH and now shares her original family home with her husband and two kids. She graduated from Southern NH University in 1994 with a double bachelor's degree in Business and Business Education along with a certificate in education. She began her insurance profession in 1996 at Davis and Towle Walnut Hill and continues her career as a Personal Lines Account Manager.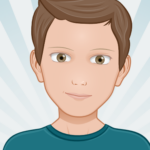 Craig Labrecque
Sales Ninja
Account Executive
Craig is a proven sales and relationship management professional with more than 23 years of experience in the financial services industry. Most of his career was spent BNY Mellon supporting large financial institutions. Craig has built his career on his passion for delivering exceptional client service and adding value to his client relationships by finding solutions.
Whether you are in need of home, auto or commercial services, he will strive in exceeding your expectations.
Craig is a lifelong resident of Nashua and has strong ties in the community coaching youth sports. Craig is also a licensed Realtor in the state of New Hampshire, as well as, a graduate of the University of Maine in Orono with a Bachelor of Science in Business Administration and a concentration in Finance.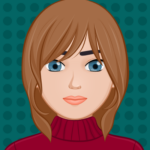 Haley Tramposch
Home & Auto Factotum
(603) 261-2538
htramposch@davistowle.com 
Haley graduated cum laude from the University of New England with a Bachelor of Science in Biology. She came to Davis & Towle Walnut Hill with a strong professional background in service, and a passion for helping people prepare for and manage their lives during difficult times. Haley is a serial hobbyist who loves trying new things and learning different skills; A pursuit that keeps both her and her fiancé entertained.
Favorite Quote:
Adventure is out there!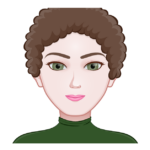 Holly Tonnesen
Personal Lines Account Manager
(603) 261-2543
A Personal Lines Account Manager at Davis & Towle Walnut Hill LLC since December 2012, Holly entered the insurance industry in 2010 as a receptionist at Walnut Hill Insurance Agency.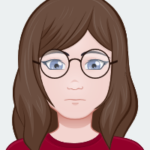 Janet Tuttle, BA, ACSR
Commercial Green Thumb
(603) 732-1129
JTuttle@davistowle.com
Janet Tuttle has 20+ years' experience in the insurance industry. She attends to the insurance needs of our commercial accounts as a dedicated account manager. Tuttle enjoys reading and spending time at the beach with her husband and has been a resident of Hillsboro NH for 29 years.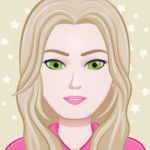 Ronda Carper
Confusion Control Officer
(603) 261-6379
Ronda is the Benefit Lines Manager at Davis & Towle Walnut Hill, in order to fulfill the one stop shop when it comes to our customer's needs. She transitioned from a contract counselor in the mental health field and began working for the agency in 2004 to continue offering health insurance along with ancillary lines to their commercial customers. She helps companies traverse the world of benefits which is no easy task, but Ronda adds value by making employee benefits less daunting, and more approachable.
She puts her Masters in Clinical Mental health to work on a daily basis. Even though Don brought her into his world of insurance, (ha) she is still married to him after 25 years and obviously has a great sense of humor! She loves helping people in her job, along with spending time with family, especially their two boys (and fiancés) along with their 5 dogs.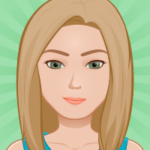 Stacy Valcourt
Guardian of the Unexpected
(603) 672-8264
I'm Stacy. I've lived in NH most of my life. I'm married to Shawn, my amazing and loving husband and together we have one big hearted and very energetic son Mason. I started my insurance career in 2001 selling accident insurance door to door (not the best job), then in 2002 I joined the Walnut Hill Insurance family, which has grown into my Davis and Towle Walnut Hill family where I am a Commercial and Personal lines Account Manager. When I'm not glued to a computer I'm wishing for a good beach day. I just may be addicted to coffee and I hate spiders. That's me in a nutshell!
Learn more about our insurance agency in Amherst NH, and see why our clients love us.